Hodgkin Lymphoma, Non-Hodgkin Lymphoma and Chronic Lymphocytic Leukemia (CLL) are all types of blood cancer with a range of different treatment options. Treatments for lymphoma can aim to cure or manage your disease while also giving you the best quality of life. It can include a variety of different types of treatment including chemotherapy, radiation, monoclonal antibodies, immunotherapy, targeted therapies, stem cell transplants, CAR T-cell therapies and more.
This page we will provide an overview of different treatment types and practical things to consider during treatment. However, for more detailed information on CLL and lymphoma treatments for your individual sub-type, please see our webpage on Types of Lymphoma.
Aims of Treatment for Lymphoma
The aim of your lymphoma treatment will depend on your individual circumstances. These can include:
Your subtype of lymphoma (or CLL)
Whether your disease is indolent (slow-growing) or aggressive (fast-growing)
The stage and grade of your lymphoma
Your overall health and ability to tolerate treatments.
Depending on your individual factors, the aim may be to cure you from lymphoma, help you move into a complete remission or a partial remission.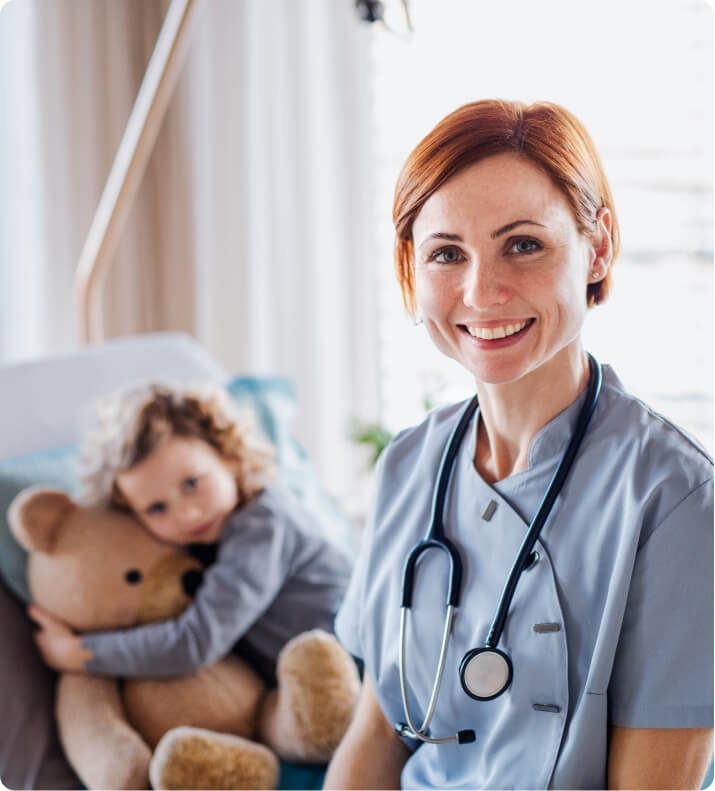 Public verses Private Hospital and Specialists
It is important to understand your health care options when you're faced with a lymphoma or CLL diagnosis. If you have private health insurance, you may need to consider whether you want to see a specialist in the private system or the public system. When your GP is sending through a referral, discuss this with them.  If  you do not have private health insurance, make sure to let your GP know this too, as some may automatically send you to the private system if they don't know you would prefer the public system. This can result in being charged to see your specialist. 
You can always change your mind and switch back to either private or public if you change your mind.
Click the headings below to learn about benefits and downsides of of having treatment in the public and private systems.
Benefits of the Public System
The public system covers the cost of PBS listed lymphoma treatments and investigations for
lymphoma such as PET scans and biopsy's.
The public system also covers the cost of some medications that aren't listed under the PBS
like dacarbazine, which is a chemotherapy medication that is commonly used in the
treatment of Hodgkin's lymphoma.
The only out of pocket costs for treatment in the public system are usually for outpatient
scripts for medications that you take orally at home. This is normally very minimal and is
even subsidised further if you have a health care or pension card.
A lot of public hospitals have a team of specialists, nurses and allied health staff, called the
MDT team looking after your care.
A lot of large tertiary hospitals can provide treatment options that aren't available in the
private system. For example certain types of transplants, CAR T-cell therapy.
Downsides of the public system
You may not always see your specialist when you have appointments. Most public hospitals are training or tertiary centres. This means you may see a registrar or advanced trainee registrars who in clinic, who will then report back to your specialist.
There are strict rules around co-pay or off label access to medications that aren't available on the PBS. This is dependent on your state health care system and may be different between states. As a result, some medications may not be available to you. You will still be able to get the standard, approved treatments for your disease though. 
You may not have direct access to your haematologist but may need to contact a specialist nurse or receptionist.
Benefits of the private system
You will always see the same haematologist as there no trainee doctors in private rooms.
There are no rules around co-pay or off label access to medications. This can be particularly helpful if you have multiple relapsed disease or a lymphoma subtype that doesn't have a lot of treatment options. However, can get quite expensive with significant out-of-pocket expenses you will need to pay.
Certain tests or work up tests can be done very quickly in private hospitals.
Downside of private hospitals
A lot of health care funds don't cover the cost of all the tests and/ or treatment. This is based on your individual health fund, and it is always best to check. You will also incur a yearly admission fee.
Not all specialists bulk bill and can charge above the cap. This means there can be out of pocket costs to see your doctor.
If you require admission during your treatment, the nursing ratios are a lot higher in private in hospitals. This means that a nurse in a private hospital generally has a lot more patients to look after than in a public hospital.
Your haematologist it not always on site at the hospital, they tend to visit for short periods once a day. This can mean if you become unwell or need a doctor urgently, it isn't your usual specialist.
Lymphoma treatment with indolent and aggressive lymphoma and CLL
Aggressive B-cell lymphomas usually respond well to treatment because they grow quickly, and traditional chemotherapy treatments target the fast-growing cells. As such, many aggressive lymphomas are often treated with the aim to cure or induce a complete remission. However, aggressive T-cell lymphomas often require more aggressive treatment and may achieve remission, but often relapse and need more treatment.
Most indolent lymphomas however, cannot be cured so the aim of treatment is to induce a complete or partial remission. Many people with indolent lymphomas and CLL  will not need treatment when first diagnosed. If you have an indolent lymphoma, you may go on watch & wait to start with, and only start active treatment if your lymphoma / CLL starts to progress (grow), or you have symptoms. Progression can be picked up through your regular blood tests and scans, and may happen without you noticing any symptoms.
More information on watch & wait is further down this page.
Talk to your Specialist Doctor
It's important for you to understand why you're having treatment, and what to expect. If you're not sure, ask your Doctor if you have an indolent or aggressive lymphoma, and what the aim (or intent) of your treatment is.
Waiting before you start treatment
Before you start treatment you will need to have a lot of tests to work out what subtype of lymphoma or CLL you have, what stage and grade it is, and how well you are generally. In some cases, your doctor may also suggest doing genetic tests on your blood tests, bone marrow and other biopsies. These tests check if you have any genetic mutations that may affect which treatment will work best for you. 
It can sometimes take weeks to get all your results in, and this time can be a time of stress and worry. It is really important to talk about how you're feeling with someone you trust. You may have a family member or friend you can talk to, but you can also talk to your local doctor or phone us on our nurse hotline. Click on the the "Contact us" button at the bottom of this screen to get our details.
Our social media sites are also a great way for you to connect with other people living with lymphoma or CLL. 
Gather your crew - You will need a support network
You will need extra support as you go through treatment. The type of support needed is different from person to person but may include: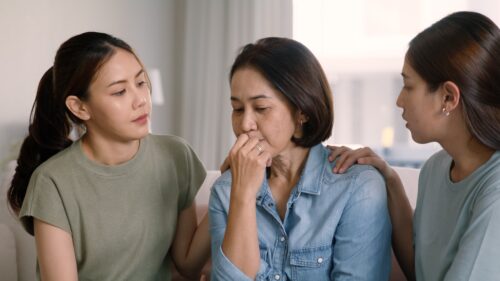 emotional or psychological support
help preparing meals or with housework
help shopping
lifts to appointments
childcare
financial
a good listener
There is professional support you can access. Talk to your treating team about what your needs may be, and ask them what support is available in your local area. Most hospitals have access to a social worker,  occupational therapist or counselling services which can be a great support.
You can also give us at Lymphoma Australia a call. We can provide information on different support available, as well as up to date information on your lymphoma/CLL subtype and treatment options. 
If you are a parent with children or teenagers and you or they have cancer, CANTEEN also offers support for you and your children. 
But, we also recommend you reach out to family and friends to let them know what your needs are, and that you may need help in the future. Often people want to help, but don't know what you need, so being honest from the start helps everybody.
There is a great app you can download on your phone, or access on the internet called "Gather my crew" that even helps to coordinate extra support. 
We've attached links to both CANTEEN and Gather my crew websites at the bottom of this page under the section "Other resources for you".
More information on practical tips while living with lymphoma and having treatment can be found at our below webpages.
Treatment for lymphoma can reduce your fertility (ability to make babies). Some of these treatments can include chemotherapy, some monoclonal antibodies called "immune checkpoint inhibitors" and radiotherapy to your pelvis.
Fertility issues caused by these treatments include:
Early menopause (change of life)
Ovarian insufficiency (not quite menopause but changes to the quality or number of eggs you have)
Diminished sperm count or quality of sperm.
Your doctor should talk to you about what affect your treatment will likely have on your fertility, and what options are available to help protect it. Fertility preservation may be possible with certain medications or through freezing ovum (eggs), sperm, ovarian or testicular tissue.
If your doctor has not had this conversation with you, and you plan to have children in the future (or if your young child is starting treatment) ask them what options are available. This conversation should happen before you or your child starts treatment.
If you are under 30 years of age you may be able to get support from the Sony foundation who provide a free fertility preservation service across Australia. They can be contacted on 02 9383 6230 or at their website https://www.sonyfoundation.org/youcanfertility.
For more information on fertility preservation, watch the video below with fertility expert, A/Prof Kate Stern.
Do you need to see a dentist?
You will likely not be able to have dental work during treatment due to an increased risk of infection and bleeding. If you often have problems with your teeth or think you may need fillings or other work done, speak to your haematologist or oncologist about the best time to get this done. If there is time, they may suggest you get this done before treatment starts.
If you are having an allogeneic stem cell transplant you will be recommended to have your teeth checked before high-dose chemotherapy and stem cell transplant.
How is your lymphoma or CLL treatment decided?
Your doctor will review all your test and scan results before deciding on the best treatment options for you. In addition to your results, your doctor will also consider the following, when making a decision about your treatments:
your general health
any previous or current health conditions unrelated to your lymphoma or CLL
what subtype of lymphoma you have
how quickly the lymphoma is growing – your stage and grade of lymphoma or CLL
any symptoms you are experiencing
your age and
any personal preferences you have including spiritual and cultural beliefs. If these have not yet been discussed let your doctor know about any preferences you have.
Some doctors may present your information to a multidisciplinary team (MDT). MDTs are made up of different health professionals including doctors, nurses, physiotherapist, occupational therapists, pharmacists, psychologists and others. By presenting your case at the MDT meeting, your doctor can make sure that every aspect of your health needs are met. 
How do Lymphoma Treatment Plans Work?
Your treatment plan is often called a "treatment protocol" or "treatment regimen". Most treatment protocols for lymphoma or CLL are planned in cycles. This means you will have a round of treatment, then a break and then more treatment. How many cycles you have in your treatment protocol will depend on your subtype, overall health, how your body responds to treatment, and the aim of your treatment.
Your treatment plan may include medications such as chemotherapy, monoclonal antibodies or targeted therapy, but may also include surgery or radiotherapy.  You may also receive some supportive treatments to help keep you safe and manage any side-effects you get from treatment.
You will not have every treatment type – talk to your doctor about what your treatment plan will be.
An overview of each treatment is described further down this page. Just click on the heading of the treatment you want to learn more about. 
It is absolutely your right to get a second opinion at any time throughout your lymphoma path. Do not worry about offending your original doctor, getting a second opinion is a common thing, and lets you know of different options that may be available, or may confirm that you have been offered the best already.
If you would like a second opinion you can ask your haematologist or oncologist to give you a referral to someone else. Most specialist doctors that are confident in the treatment plan they have offered you, will have no problem setting this up.
However, if you do not feel you can talk to your haematologist or oncologist, or if they have refused to send a referral for you, talk to your GP. Your GP will be able send a referral to another specialist, and should have access to your records to send to the new doctor.
Seeking a second opinion does not always mean changing doctors. You may see another doctor that confirms you're getting the right information and are on the right track with your current doctor. But if you choose to stay with the new doctor that is also your right.
Before you start CLL or lymphoma treatment
Before you start your treatment for lymphoma or CLL, your specialist doctor or nurse will sit down with you and tell you everything you need to know. There is a lot of information to take in during this time, so it's a good idea to take a pen and paper with you to write down any important points. They will also often give you written information such as factsheets or brochures you can take home.
You can also download some great resources on our Support for you webpage. Click here to see what we have available.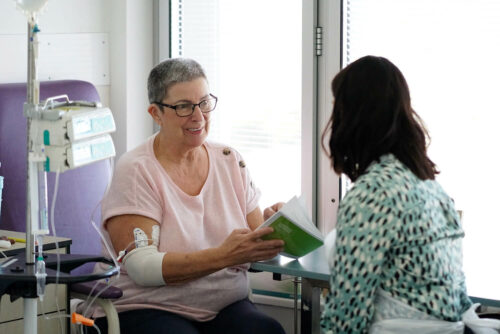 But what if I Iearn differently or don't speak or read English well? 
If you prefer to learn in a different way, or prefer not to speak or read in English, let your doctor or nurse know the best way you can learn. Some facilities may be able to provide you with short videos to watch, or pictures that make the information easier to understand. If you prefer, you can also ask your doctor or nurse if it's ok for you to record the conversation on your phone to listen to later.
If English is not your first language, and you would prefer to get the information in a language you are more familiar with, ask them to arrange an interpreter to help translate the information for you. It's a good idea to arrange this ahead of time when you can. If there is time, you can ring your clinic or hospital before your appointment. Ask them to book an interpreter for your appointment and first treatment session.
You can also find information on lymphoma in other languages by clicking the link below. 
Giving your consent for treatment
After you are given all the information and have answers to your questions, you need to make a decision about whether you will have treatment or not. This is your choice.
Your doctor and other members of your healthcare team can provide information on what they believe is the best option for you, but the choice to start, or continue treatment is always yours to make. 
If you choose to have treatment, you will need to sign a consent form, which is an official way of giving the healthcare team permission to give you the treatment. You will need to consent to each different type of treatment separately, such as chemotherapy, surgery, blood transfusions or radiation.
You can also withdraw consent and choose not to continue treatment at any time if you no longer believe it is the best choice for you. However, you should talk to your healthcare team about the risks of stopping treatment, and what support is available to you if you stop active treatment.
To consent to treatment you  need to state that you understand and accept the risks and benefits of the proposed treatment. You cannot have treatment unless you, your parent (if you under the age of 18) or an official carer signs the consent form.
If English is not your first language and you would prefer to have a translator present to explain the risks and benefits of treatment to you before you sign the consent, make sure you let the healthcare team know you need a translator. Where possible, it is a good idea to have someone ring the hospital or clinic before your appointment to let them know to organise a translator.
Treatment Types for Lymphoma & CLL
There are many different types of lymphoma and CLL, so don't be surprised if the treatment you get is different to someone else with lymphoma. Even if you have the same subtype of lymphoma, genetic mutations can differ between people and impact what treatment will likely work best for you.
Below we have provided an overview of each treatment type. To read about different treatment types, click on the headings below.
Side-effects of Treatment
For information on specific side-effects of lymphoma/CLL treatment and how to manage them, please click on the link below.
Sex and Sexual intimacy during lymphoma treatment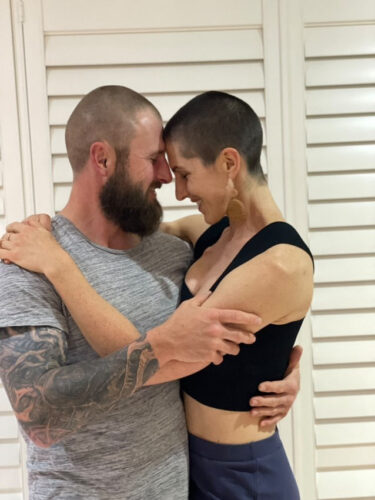 A healthy sex life and sexual intimacy is a normal and important part of being human. So it's important to talk about how your treatment may affect your sexuality.
Many of us have been brought up thinking it's not ok to talk about sex. But it's actually a very normal thing, and talking about it is especially important when you have lymphoma and are starting treatments.
Your doctors and nurses are a great source of information, and will not think differently of you, or treat you differently if you ask them about sex related concerns. Feel free to ask whatever you need to know about.
You can also give us a call at Lymphoma Australia, just click on the contact us button at he bottom of this page for our details.
Can I have sex while having treatment for lymphoma?
Yes! But there are some precautions you need to take.
Having lymphoma, and its treatments can make you feel very tired and lack energy. In some cases, you may even not feel like having sex, and that is ok. Wanting just to cuddle or have physical contact without sex is ok, and wanting sex is also ok. When you choose to have sex, it may help to use a lubricant as some treatments can cause vaginal dryness or erectile dysfunction.
Intimacy does not need to lead to sex, yet can still bring a lot of joy and comfort. But if you are tired and not wanting to be touched that is also very normal. Be honest with your partner about what your needs are.
Open and respectful communication with your partner is very important to ensure you are both kept safe, and to protect your relationship.
Risk of infection and bleeding
Your lymphoma, or its treatments can make it more likely you will get an infection or bleed and bruise easily. This needs to be considered when having sex. Because of this, and the potential of feeling fatigued easily, you may need to explore different styles and positions for sex.
Using lubrication can help prevent microtears that often happen during sex, and can help prevent infection and bleeding.
If you have had previous infections with sexually transmitted infections, such as herpes or genital warts you may have a flare up. Your doctor may be able to prescribe you anti-viral medications during your treatment to prevent, or lessen the severity of a flareup. Talk to your doctor or nurse if your have had a sexually transmitted infection in the past.
If you or your partner have ever had a sexually transmitted disease, or you are not sure, use barrier protection such as a dental dam or condom with spermicide to prevent infection.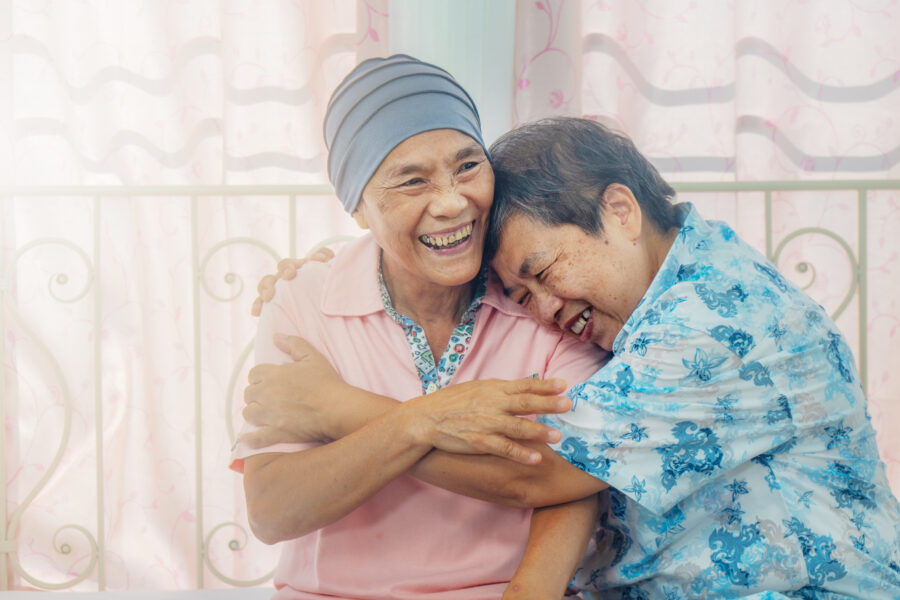 Does my partner need to be protected?
Some anticancer medications can be found in all body fluids including semen and vaginal secretions. For this reason, it is important to use barrier protection such as dental dams or condoms and spermicide. Unprotected sex during the first 7 days after anticancer treatment may cause harm to your partner. Barrier protection protects your partner.
Can I get (or get someone else) pregnant during treatment?
Barrier protection and spermicide is also needed to prevent a pregnancy while you have treatment. You should not get pregnant, or get anyone else pregnant while having treatment for lymphoma. A pregnancy conceived while either parent is having anticancer treatment can cause harm to the baby.
Falling pregnant during treatment will also impact your treatment options, and may lead to delays in the treatment you need to control your lymphoma.
More information
For more information, talk to your treating team at your hospital or clinic, or chat with your local doctor (GP). Some hospitals have nurses who specialise in sexuality changes during cancer treatments. You ask your doctor or nurse if you can be referred to someone who understands and has experience helping patients with these changes.
You can also click on the button below to download our factsheet.
Pregnancy during lymphoma treatment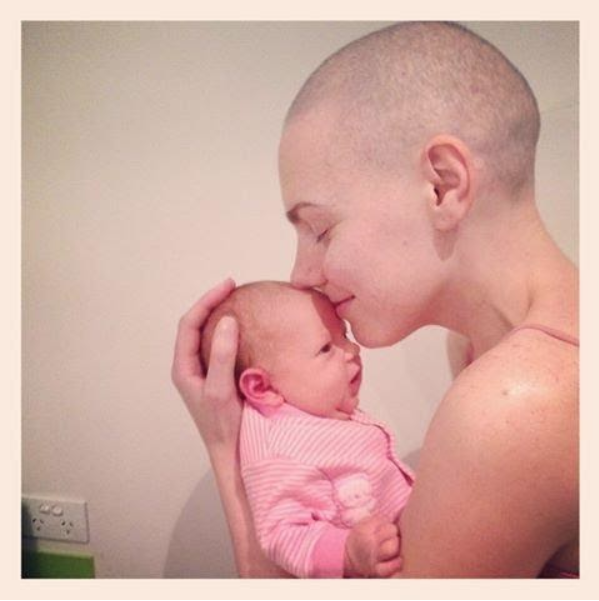 Although we've spoken about not getting pregnant, or getting someone else pregnant during treatment, for some people, a diagnosis of lymphoma happens after you are already pregnant. In other cases, pregnancy may happen as a surprise during treatment.
It's important to talk to your treating team about what options you have. 
Supportive Therapies - blood products, growth factors, steroids, pain management, complementary & alternative therapy
Supportive treatments are not used to treat your lymphoma, but rather improve your quality of life while having treatment for lymphoma or CLL. Most will be to help minimise side-effects, improve symptoms or support your immune system and blood count recovery.
Click on the headings below to read about some supportive treatments you may be offered.
Take charge of your treatment
You do not have to accept the treatments that are offered to you, and you do have the right to ask about different options.
Often your doctor will offer you the standard treatments that are approved for your lymphoma types. But occasionally there are other medications that may be effective for you that may not be listed with the Therapeutic Goods Administration (TGA) or Pharmaceutical Benefits Scheme (PBS).
Watch the video Take charge: Alternative access to medications not listed on the PBS for more information.
Living with, and life after lymphoma treatment - Survivorship
Finishing your treatment for lymphoma can cause mixed emotions. You may feel excited, relieved and want to celebrate, or you may be worried and concerned about what comes next. It is also quite normal to worry about the lymphoma coming back.
Life will take awhile to get back to normal. You may continue to have some side-effects from your treatment, or new ones may only start after treatment ends. But you will not be alone. Lymphoma Australia is here for you even after treatment ends. You can contact us by clicking the "Contact us" button at the bottom of this page.
You will also continue to see your specialist doctor on a regular basis. They will still want to see you and do blood tests and scans to make sure you are well. These regular tests also make sure that any signs of your lymphoma coming back is picked up early.
Getting back to normal, or finding your new normal
Many people find that after a cancer diagnosis, or treatment, that their goals and priorities in life change. Getting to know what your 'new normal' is can take time and be frustrating. Expectations of your family and friends may be different to yours. You may feel isolated, fatigued or any number of different emotions that can change each day.
The main goals after treatment for your lymphoma or CLL treatment is to get back to life and:
be as active as possible in your work, family, and other life roles
lessen the side effects and symptoms of the cancer and its treatment
identify and manage any late side effects
help keep you as independent as possible
improve your quality of life and maintain good mental health.
Different types of cancer rehabilitation may also be of interest to you. Cancer rehabilitation can include a wide range of services such as:
physical therapy, pain management
nutritional and exercise planning
emotional, career and financial counselling.
If you think any of these will be of benefit to you, ask your treating team what is available in your local area.
Sadly, in some cases treatment does not work as well as we hope. In other cases, you may make an educated decision to not have further treatment and see out your days without the hassle of appointments and treatments. Either way, it is important to understand what to expect and be prepared as you approach the end of your life. 
There is support available for you and your loved ones. Talk to your treating team about what support is available to you in you local area.
Some things you may like to consider asking about include:
Who do I contact if I start getting symptoms, or my symptoms get worse and I need help?
Who do I contact if I am struggling to care for myself at home?
Does my local doctor (GP) provide services like home visists or telehealth?
How do I make sure my choices are respected at the end of my life?
What end of life support is available to me?
You can find more information about planning for end of life care by clicking the links below.