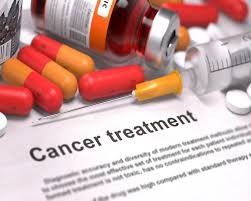 The combination of VENCLEXTA plus obinutuzumab will be available as a fixed duration therapy for previously untreated patients with CLL who are unfit for chemotherapy.
Lymphoma Australia welcomes the announcement by The Federal Minister for Health, The Hon. Greg Hunt MP, that Venclexta® (venetoclax) in combination with obinutuzumab will be available to eligible Australians with Chronic Lymphocytic Leukaemia (CLL) as a first line therapy via the Pharmaceutical Benefits Scheme (PBS) from the 1st December 2020.
This PBS listing will allow CLL patients who cannot be treated with standard chemotherapy-based treatments to have affordable access to this first line combination treatment. This targeted therapy will be especially beneficial for patients that are unfit or cannot tolerate chemotherapy due to side effects and other comorbidities.
Clinicians and patients now have options to best suit the needs of patients and this can mean a huge difference in outcomes for these patients, said Sharon Winton CEO Lymphoma Australia.
Venclexta was developed as part of a research collaboration between AbbVie, Genentech, a member of the Roche Group of Companies, and the Walter and Eliza Hall Institute in Melbourne, Australia.3
Professor John Seymour, MBBS, Director of Clinical Haematology at the Peter MacCallum Cancer Centre and Royal Melbourne Hospital, says the new listing for the locally discovered treatment is a positive development for cancer patients.
"This reimbursement represents another important milestone for Australia. Venclexta is the result of 30 years of research and collaboration. It is positive to see that this home-grown discovery has now evolved into a medicine that more Australians can have funded access to," said Professor Seymour.
*Chronic lymphocytic leukaemia (CLL) is a lymphoproliferative disorder hence it is classified as a lymphoma. It is an incurable lymphoma found in the lymphocytes, a type of white blood cell involved in the body's immune system. CLL is classified by the accumulation and rapid reproduction of clonal B cells in the blood, marrow and lymph nodes. The progression of CLL is extremely variable ranging from indolent (slow growing) disease not requiring treatment to one that progresses rapidly and is resistant to treatment.
Lymphoma Coalition – Global Subtype Report CLL Report – Lymphoma Coalition
AbbVie media release: https://www.abbvie.com.au/media/venclexta-cll-therapy.html 
For media comment, contact Sharon Winton, CEO on 0431 483 204
Media coverage: 
Hon Greg Hunt has announced another new PBS listing for CLL patients.
From Dec 1, breakthrough medicine Venclexta® will be expanded on the PBS for patients living with chronic lymphocytic leukaemia Without subsidy, 500 patients each year would pay more than $69,000 per course of treatment. They will now pay $41 or $6.60 with a concession card.
Great interview featuring patient advocate Deborah Sims and her son Cameron on Ten News First; 29 November 2020.