Lymphoma Australia Statement Around Coronavirus – COVID-19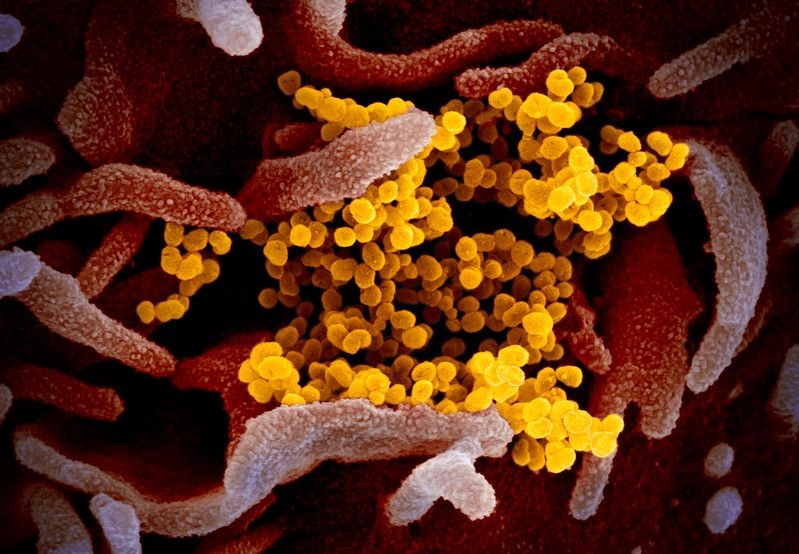 LAST UPDATED: 17 April 2020 
The coronavirus (COVID-19) has received major coverage across the media. This has raised many questions and concerns about what precautions those affected by lymphoma should be taking to help prevent contracting the virus. The concerns are understandable, and Lymphoma Australia have included the following facts, where you can receive reliable information to keep yourself and family as healthy as possible to prevent becoming infected.
A/Prof Chan Cheah – Lymphoma and COVID-19 – what does this mean??
STAY HOME – community message from Lymphoma patients and families
Dr Jason Butler – Lymphoma/CLL and COVID-19 – an update for patients and families
Lymphoma/CLL and Coronavirus COVID-19
Lymphoma and CLL compromises your immune system. This makes you at a higher risk of contracting viruses and infections, including coronavirus. You are only at risk if you were to come into contact with someone who is infected with coronavirus.
While coronavirus is of concern, it is important to remember that most people who show symptoms such as fever, cough, sore throat or tiredness are likely suffering with a cold or other respiratory illness and not coronavirus. However, some patients who become infected with coronavirus do not show signs of infection. It is important that if you have a compromised immune system that standard precautions need to be taken which you should already be doing to keep healthy.
People who have lymphoma or CLL are at a higher risk, especially when:
Receiving chemotherapy, or who have received chemotherapy in the last 3-12 months
Receiving immunotherapy or other continuing antibody treatments for cancer
Receiving other targeted cancer treatments which can affect the immune system, such as protein kinase
inhibitors (eg. ibrutinib, venetoclax)
Those who have had a bone marrow or stem cell transplant in the last 6-12 months, or who are still taking
immunosuppression drugs
People with lymphoma or chronic lymphocytic leukaemia which can damage the immune system, even if they have not needed treatment or are in remission with a compromised immune system.
Patients who are receiving IVIG (immunoglobulins) are receiving these as your immune system is compromised.
If you have a low-grade lymphoma/CLL and have not had treatment you are at a lower risk than someone
who has had treatment, although you need to be diligent with infection precautions.
People who are over 65 years or have co-morbidities (eg. Cardiovascular disease, lung disease or diabetes)
Please speak to your doctor to know your individual risk
Precautions to help prevent infection from viruses or infections:
Regular hand washing with soap and water – especially before eating or after using the toilet
Carry hand sanitizer when out of the house
Covering mouth and nose when coughing and sneezing – use your elbow rather than your hand
Avoid touching your face
Avoid close contact with anyone showing signs or symptoms of respiratory illness such as coughing and sneezing
Reduce close contact if unsure of others including hand shaking, touching, kissing and hugging
Staying away from crowded public places where possible
Good hygiene habits
Eat a healthy balanced diet to help strengthen your immunity
Thoroughly cook meat and eggs
Should you wear a face mask?
You do not need to wear a mask if you are healthy. The use of face masks is currently not recommended for the prevention of infection like coronavirus. Those who have a respiratory infection should wear a mask to prevent virus from spreading to others when coughing. Healthcare professionals may wear between patients so as to protect themselves.
Lymphoma Australia Patient and Carer Education Sessions:
Lymphoma Australia have been monitoring the coronavirus updates and recommendations and at this point in time our scheduled patient events in March and April will not be going ahead as planned. This includes our national awareness walks Legs Out for Lymphoma, that has been postponed. We will continue to update you of changes.
We ask you to please stay home if you are feeling unwell or have recently returned from a high-risk area.
Any questions or concerns please email:
nurse@lymphoma.org.au
Travel information
Lymphoma Australia is not able to give specific advice about attending or cancelling a booked holiday due to
coronavirus. We suggest that you check the Australian government website for advice about foreign travel, that is
updated regularly (see link below).
If you are concerned about the possible risk of infection around travel, we suggest that you speak to your
medical team for specific advice. Lymphoma compromises your immune system, and this means you need to take
extra care, especially while travelling. You could be exposed to new infections in other parts of the world or while enclosed in a plane, where these can be difficult for your body to fight. Remember that even if you are in
remission (no evidence of lymphoma), you may still have a weakened immune system.
We would always suggest that you take out appropriate travel insurance for all holidays and check the exclusions and
cancellation terms for any policies you have.
For more information see the Australian Government Health website:
https://www.health.gov.au/news/health-alerts/novel-coronavirus-2019-ncov-health-alert
WHO Facts
https://www.who.int/news-room/q-a-detail/q-a-coronaviruses