Our Medical Advisory Sub Committee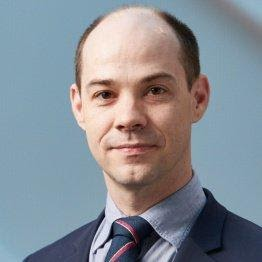 MBBS (Hons) D.MedSc FRACP FRCPA
Dr Michael Dickinson manages all types of blood-related conditions including benign conditions causing abnormal blood counts, anaemia, bleeding disorders, blood clots, abnormal proteins in the blood, and enlarged lymph nodes. He has a special interest in cancers of the blood system which include lymphoma, myeloma, myelodysplastic syndromes, and leukaemia.
Dr Dickinson is an an academic haematologist, and the Disease Group Lead of Aggressive Lymphoma at Peter MacCallum Cancer Centre where he spends the majority of his working week. Dr Dickinson believes the first step in the management of any haematological malignancy is to secure the correct diagnosis using next generation genomic testing, where applicable. He runs a programme of early phase clinical trials, with a special focus on B and T-cell lymphoma, and new targeted therapies.
Immunotherapy has now become a standard treatment option for many types of blood cancers. Dr Dickinson is leading the development of new targeted, non-chemotherapy drugs as the principal investigator of many trials of new treatments. He is the local investigator on a range of chimeric antigen receptor T-cell (CART) trials.
Dr Jason Butler is a clinical haematologist with Icon Cancer Centre, and a Senior Staff Haematologist at the Royal Brisbane and Women's Hospital.
Dr Butler completed his dual training in clinical and laboratory haematology in 2004 following a research posting at the Queensland Institute of Medical Research investigating the role of bcl-2 in primary resistance in chronic myeloid leukaemia. He also completed a Masters in Medical Science (Clinical Epidemiology) to assist with development of investigator-initiator research studies.
His major clinical interests are in all aspects of malignant haematology, particularly in myeloma and lymphoma, as well as autologous and allogeneic stem cell transplantation. He is the Tumour Stream Lead for myeloma at the Royal Brisbane and Women's Hospital, acting as a principal investigator in a number of clinical trials including CAR-T therapy and other novel approaches to management of lymphoma.
Dr Butler is the current chair of the Haematology Reference Committee of eviQ, the Australian-based governance committee establishing consensus guidelines for cancer treatments, and a council member of the Australian and New Zealand Society of Blood and Marrow Transplantation.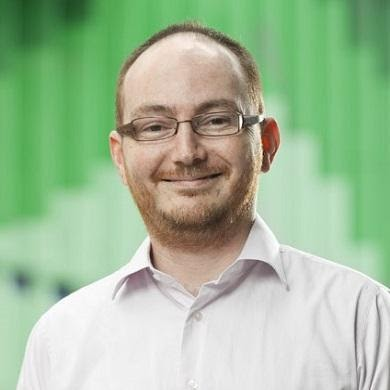 Vice Chair Lymphoma Australia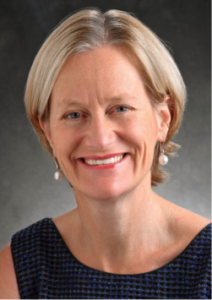 Director of the Haematology Clinical Research Unit
Associate Professor Judith Trotman is the Director of the Haematology Clinical Research Unit and a Senior Staff Specialist at Concord Repatriation Hospital, Sydney. Dedicated to education she remains the coordinator for Sydney Medical Schools Haematology Block at Concord Clinical School.
Professionally, she has built a broad clinical trial portfolio in the treatment of blood cancers with expertise across the spectrum of lymphoma. Committed to clinical research Judith and her team have built one of the largest clinical research units in Australia. She is a member of the Australasian Leukaemia Lymphoma Group (ALLG) Scientific Advisory Committee and is Chair of the Low-Grade Lymphoma Group.
She is a member of Sydney Heath Partners, Sydney Research Council, Concord Hospital HREC Scientific Review Committee, SLHD Streamlining clinical trials working group, Concord Medical Staff Council Executive and is the Chair of the Multidisciplinary Team Meeting Concord Haematology.
Clinical Associate Professor Chan Cheah is a Haematologist and Clinical Researcher at Breakthrough Haematology, Sir Charles Gairdner Hospital, Hollywood Private Hospital, Pathwest Laboratory Medicine WA and the University of Western Australia (UWA).
He graduated in Medicine from the UWA in 2003 and completed post-graduate training at Fremantle Hospital and Peter MacCallum Cancer Centre (PMCC) in Melbourne, followed by Fellowships at Peter MacCallum Cancer Centre and MD Anderson Cancer Center (Houston, Texas, USA).
A/Prof Cheah is the clinical lead for lymphoma at Sir Charles Gairdner Hospital and Director of the WA Lymphoma Centre of Research Excellence. His research interests are novel drug therapies and prevention of CNS relapse in lymphomas. He has authored >70 peer-reviewed publications, 6 book chapters, attracted >3 million dollars in competitive grant funding and reviews for major journals in the field.
He was Cancer Council WA Early Career Cancer Researcher of the Year in 2018 and is an internationally recognised lymphoma researcher.
He is passionate about improving access for West Australian patients to the novel lymphoma treatments and training the next generation of lymphoma researchers. He delights in his young family and enjoys running and cycling.
Haematologist and Clinical Researcher at Breakthrough Haematology and 4 others.