Get involved and help support the Lymphoma community
There are a variety of ways you can get involved to help ensure no one is on their lymphoma journey alone.
Join our lime community and support Lymphoma patients across Australia.
You can fundraise for us in many different ways. Join us at our events, fundraise online, host your own events, complete a personal challenge or join a major fundraiser in your area.
Our annual events you can take part in are Legs Out for Lymphoma awareness walks and Lymphoma Awareness Month in September, that incorporates World Lymphoma Awareness Day on 15 September.
Thanks for being lime-tastic!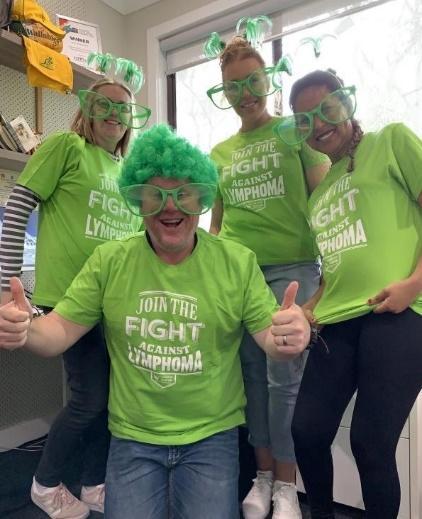 Community Fundraising has always been the heart of Lymphoma Australia and grassroots fundraising efforts have helped us get to where we are today.
Our work depends on ongoing contributions from our amazing fundraisers, sponsors and supporters in the community.
Each and every fundraiser is growing the Lymphoma Australia community by helping us raise essential funds for support programs, increase awareness in local communities and fund lymphoma care nurses.
For questions and support, please contact our fundraising team at fundraise@lymphoma.org.au or phone 1800 359 081.
There are more than 6,900 Australians diagnosed with Lymphoma each year – that is one person every 2 hours.
Many lives will be affected by one new diagnosis and despite Lymphoma being our sixth most common cancer, we don't even know the cause.
Every donation makes an impact.
The funds you raise are supporting lymphoma care nurses to ensure that no one is on their lymphoma journey alone.
Donations to Lymphoma Australia over $2.00 are tax deductible.
Lymphoma Australia is a registered charity with DGR status. ABN number – 36 709 461 048