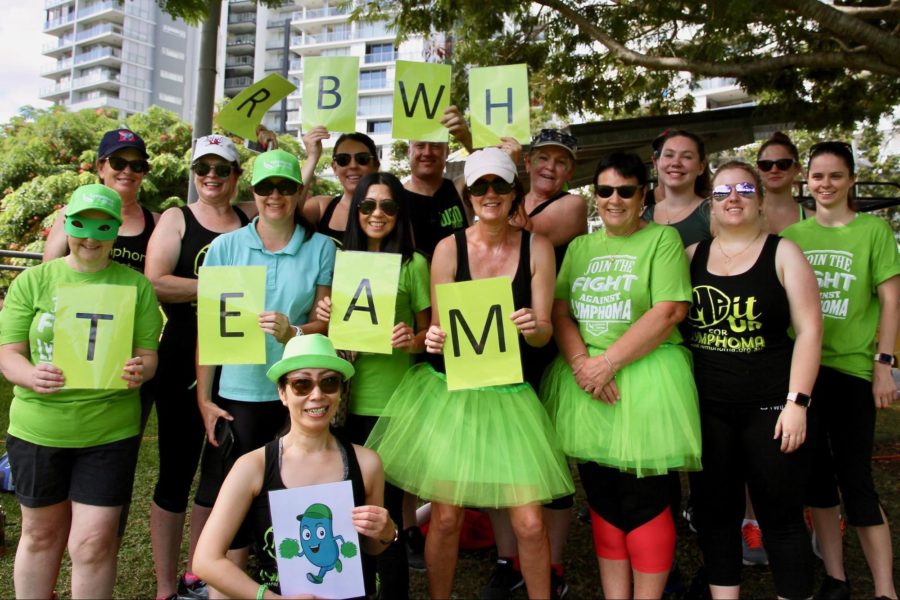 Fundraising is one of the ways that you can help make a significant difference in the lives of children and adults living with Lymphoma. Our work and the Nurses program depend on ongoing contributions from our amazing fundraisers, sponsors and supporters in the community.
Fundraising this September?
If you are wanting to take part in our September Awareness Month "Lymphoma in the Limelight" fundraising campaign, get started at fundanurse.org.au
Together – we can ensure that no one goes through lymphoma cancer alone.
Whether you are taking part in a personal challenge or participating in a big event, requesting donations in lieu of gifts for a special occasion or setting up an online fundraising page, you are making a difference.
Pick from a range of great events happening near you, sign up, and ask your friends, family, and colleagues to support you. Below are some fun, rewarding and easy ways to raise funds for Lymphoma Australia – join our Team #Lime4Lymphoma and start fundraising today!
To make fundraising for Lymphoma Australia even easier, we've partnered with MyCause to give you the ability to create your own online fundraising page. In just minutes you can build and customise your page, then start sharing the link with your friends, family and colleagues and asking them to make a donation.
Every donation is then recorded on your fundraising page along with a message of support from your donors. So what are you waiting for? Create your own online fundraising page today!
To speak to our team about your fundraising ideas or have your questions answered, please email fundraise@lymphoma.org.au or phone Josie Cole, National Community Engagement Manager on 0412 883 842.
Ideas to get you started…