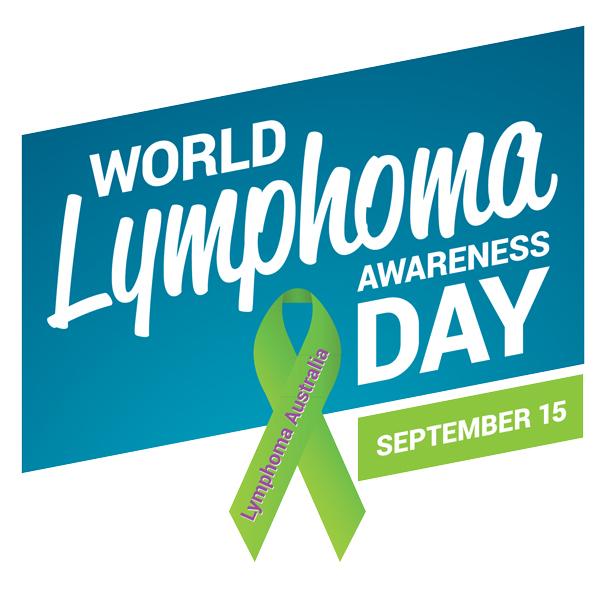 15 September is World Lymphoma Awareness Day
World Lymphoma Awareness Day is acknowledged around the world to raise awareness of cancers of the lymphatic system.
Along with our global colleagues from the Lymphoma Coalition we aim to increase awareness for both Lymphoma and chronic lymphocytic lymphoma (CLL) on World Lymphoma Awareness Day.
Despite a new diagnosis every 2 hours in Australia, Lymphoma is currently a low priority cancer in this country. Our aim is to improve community awareness to assist with an early diagnosis and access to the best available treatment.
We Can't Wait: An urgent call for World Lymphoma Awareness Day 2021
On 15 September join the global community to stand up and address the ways the pandemic has affected people living with lymphomas.
This World Lymphoma Awareness Day, Lymphoma Australia is joining the global lymphoma community to say We Can't Wait to put an end to the unintended consequences the pandemic has had on the lymphoma community. 
Around the world, people have faced reduced access to care, treatment and support. As well, due to a lack of access to medical professionals and hesitancy in seeking medical attention when experiencing symptoms, there have been fewer diagnoses and more advanced cancer are expected.  
We can't wait to take care of our own health. If you notice signs or symptoms of lymphoma, do not delay and speak to your healthcare team.
We can't wait to diagnose and treat lymphomas. Decisions were made to support healthcare systems that affected patients, but the time has come to resume standard treatment practices safely.
We can't wait to support people living with lymphomas. If you can, please volunteer or support our organisation – we need your help.
Visit www.WorldLymphomaAwarenessDay.org for more information and materials to share your social media channel. Use #WLAD2021 to join the global conversation.
www.WorldLymphomaAwarenessDay.org
#WLAD2021
We are thankful to the following landmarks across Australia who are lighting up in LIME this September. Take a look around your local areas and share a picture with us!!
All locations below are lighting up in green or lime on 14 or 15th September.
Get behind us! Support Lymphoma Awareness Day this September.
You can help us by joining one of our Lymphoma Australia events, creating your own event or setting up an online fundraising page to share with your friends.
Turn Australia LIME the best way you can in your community and create awareness and support for a common but not very well known blood cancer. There is strength in numbers and we need your support.
We ask you to:
Put lymphoma in the limelight – go

LIME

on 15 September and wear our shirts, hats, wristbands or ribbons – order now
Host a morning or afternoon tea or lunch
Make a donation

Join the virtual conversation.

During September, connect with the global community online by following Lymphoma Coalition and Lymphoma Australia and use the hashtag #WLAD2021 or #Lime4Lymphoma when sharing your experiences

Share

via social media – change your profile picture, tweet support, tag us in your photos, share videos and messages
Ready to Help Increase Awareness?