Lymphoma is often referred to as a "good cancer" and during September we shared a series of patient experiences to break down this myth. No cancer is a good cancer. A very special thank you to each and every patient, those in remission, family members and carers for sharing your views and helping to put lymphoma in the limelight.
These images are a small collection of what we received.
Sophie was diagnosed with an aggressive form of Lymphoma – Diffuse Large B cell Lymphoma. As with any cancer patient constant fear looms, and to be deemed as 'lucky' for young 23 year old Sophie was frustrating beyond words.
Steve was diagnosed with mantle cell Lymphoma, that is 1 of the 80 types of Lymphoma. Many patients like Steve experience a physically and mentally draining journey that is sometimes interpreted as a 'good cancer'.
Kevin had refractory DLBCL. When this photo was taken in February 2018, the lymphoma had relapsed a third time. All through the 3.5 years of treatment: "Oh wow, you look great, you look so well!" And Kevin did look great. What people couldn't see was the raging, dangerous cancer that just would not go away.
Vale Kevin Michael Patrick Higgins, 05.07.19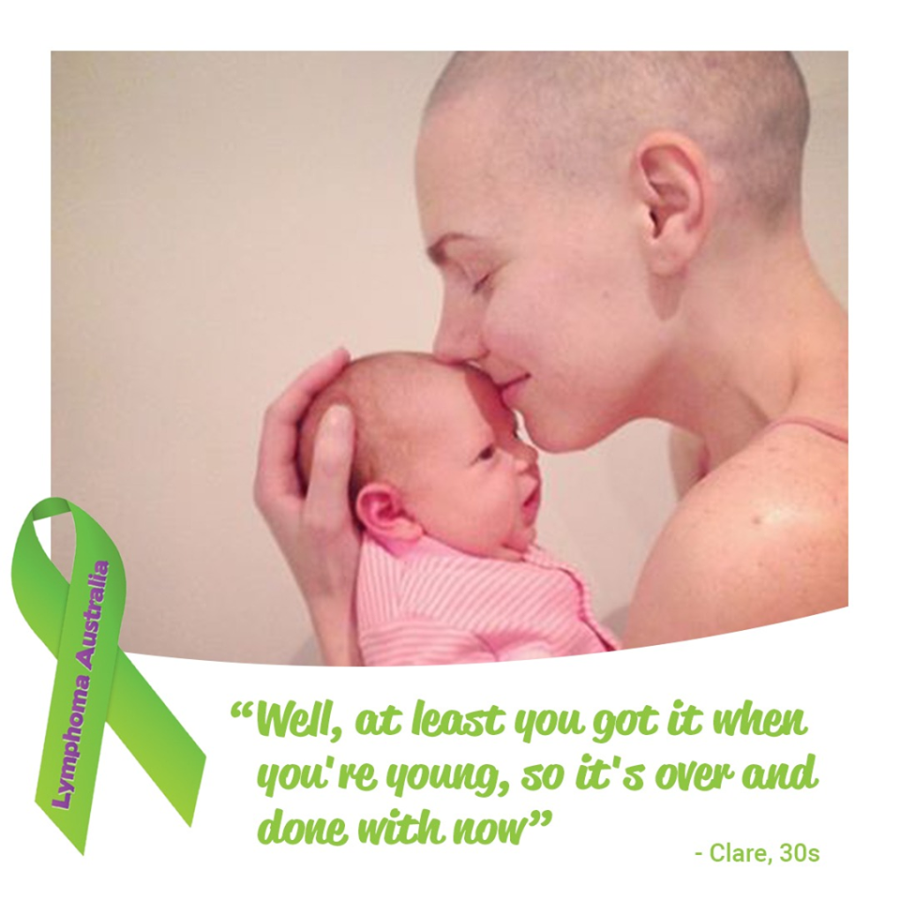 Did you know Lymphoma claims the lives of 4 Australians a day? Without the support from the Australian community and Lymphoma support network, Clare and many others wouldn't be able to cherish these special moments with their loved ones.
What would you say in response to being told you have a 'good cancer'? Kylie was 1 of the 17 Australians diagnosed with Lymphoma each day; that is one person every two hours!
Meet 5 year old Archer who recently battled a form of Non-Hodgkin Lymphoma, Burkitt. Lymphoma affects males and females of any age, and for many parents this would be would be an unimaginable experience to encounter.
More stories can be viewed:
Our sincere thanks to the team at Red Havas for their support and work on this campaign with us.