"I was diagnosed with Non-Hodgkins B Cell Lymphoma – Primary Mediastinal on the 10th September 2021 and am having treatment at Maitland Private Hospital NSW.

"It is Grade 5 Aggressive and they are treating me with DA-R-EPOCH regime. The tumours in my chest and neck were very visible however after just prednisone and steroids alone prior to chemo they visibly shrunk and I understand that the aggressive subtypes are often very sensitive to treatment so I am hopeful of a cure."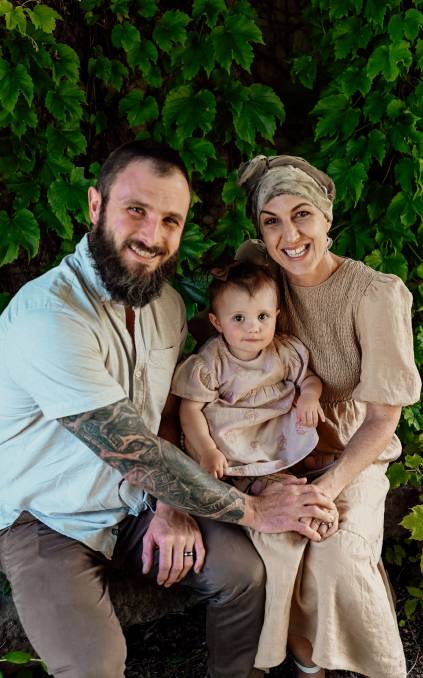 As a fit and healthy 36-year-old, Eleisha Connors never thought cancer would come knocking on her door.
But the Martins Creek woman's life was turned upside down in August, when she was diagnosed with an aggressive form of non-Hodgkins lymphoma.
She started chemotherapy within days of her diagnosis, and when her hair started to fall out soon after, Ms Connors and her husband Clint decided to shave their heads and raise funds for Lymphoma Australia.
The shave raised $10,000 within 24 hours, and they are hoping to double that amount by the time the fundraiser concludes at the end of November.
"The support that we have received from our community has been heart warming and a way to turn a really raw, emotional time into something positive," Ms Connors (who grew up in Cessnock) said.
"Lymphoma Australia are a wonderful organisation who create awareness, education and a supportive environment for cancer patients and their support crew.
"They have helped me immensely in understanding my diagnosis and allowed me to find comfort in other lymphoma warriors' stories."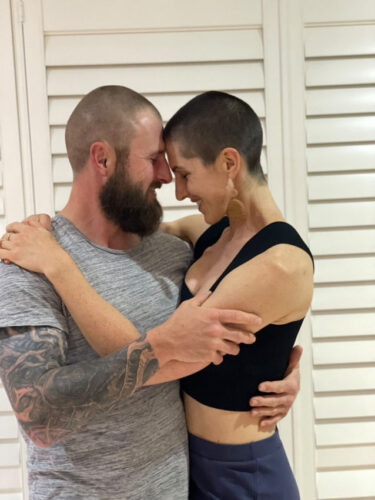 After the initial shock, Ms Connors said her cancer journey so far has been one of resilience and gratitude.
"It taught me that life is not a given and to appreciate each new day as a gift," she said.
She said she will be "forever grateful" to the medical staff who have supported her throughout her journey – especially as finding out she had cancer during a pandemic meant she was alone in hospital for her first week of diagnosis.
She was separated from her daughter Wren, whom she was still breastfeeding.
And with six months of chemotherapy ahead, Ms Connors learnt that this would likely cause infertility.
Wren, now 15 months, was conceived via IVF, and the advanced state of Ms Connors' cancer meant there was no time to do another round of egg collection before she began chemotherapy.
"I am just so grateful that after years of IVF, Clint and I were blessed with Wren before my cancer journey," she said.
"She has been a beautiful distraction during treatment and made me that much more determined to fight for my life."
Non-Hodgkins lymphoma is the seventh-most common cancer in the world. Symptoms include swollen lymph glands, fatigue, night sweats, persistent fatigue/tiredness, shortness of breath/cough, fever, reduced appetite, weight loss and itchy skin.
Ms Connors urges anyone with symptoms such as these to see their doctor immediately.
"Don't ignore symptoms or put off going to GP because of COVID. There are bigger beasts out there," she said.
"I'm lucky my GP knew the signs of lymphoma immediately. If I ignored my symptoms any longer, I wouldn't see another Christmas.
"My wish is for everyone to learn the early signs of lymphoma so that no one else needs to go through the shock that we did.
"I believe we should listen to what our bodies are trying to tell us and if something doesn't feel right, even in the slightest, play it safe and just get checked.
"It may just save your life."