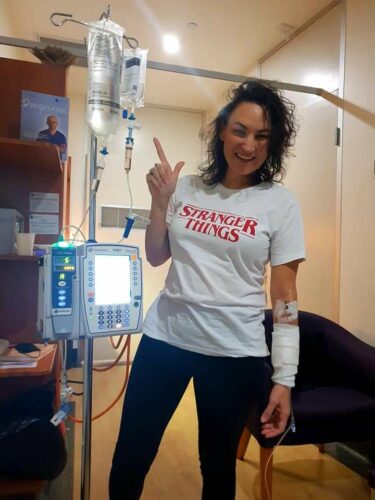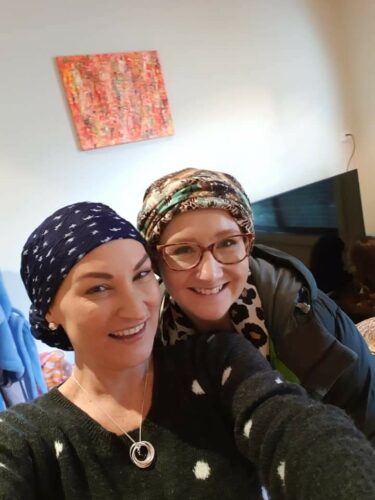 In October 2018, I went to my GP to check a small lump near my groin. The doctor told me my lymph node was enlarged and suggested I keep an eye on it. Over time, I noticed more lumps under both arms and on each side of my neck, they were not sore and barely noticeable.
I was tired, as all busy parents are and I thought was coming down with something. My husband was working full time, I was working 4 days a week and our hands were full with our two boys, aged 2 and 5 years.
Life was busy. At the time I didn't know much about Lymphoma and I wasn't aware of the symptoms.
On 2 April 2019, I took my 2 year old to the doctor and while I was there I mentioned the lumps. I honestly did not think they were of concern. The doctor examined me and felt around my stomach. She thought my spleen was enlarged and sent me off for a blood test and ultrasound.
On 5 April 2019, I went back to the doctor to get my results. I expected her to tell me I had an infection and would be fine. That didn't happen. Instead she said "your results are back and its not good". I knew immediately and said "I've got cancer haven't I?" She said "Unfortunately, yes"
On 8th April 2019, I was diagnosed with Stage 4 'Non-Hodgkin Follicular Lymphoma'.
The cancer was present in all major lymph nodes, my spleen, liver and as I Iater discovered, in more than 90% in my bones. The doctor sent me off for a PET scan, MRI, CT, bone marrow biopsy, underarm biopsy and a range of blood tests.
I took leave from my employment and commenced 6 months of Chemotherapy, Obinutuzumab and CHOP, followed by 2 years of antibody IV infusions every second month. The Peter Maccallum Cancer Centre became my regular hang out and a familiar, but always strange, part of my life.
The treatment was tough on me mentally and physically but I had an amazing support network of family, friends and work colleagues. My mum dropped everything at short notice to help out with the kids while I spent time in hospital and during my treatment. My mother-in-law also traveled from NSW for extended stays to help our family through the difficult times.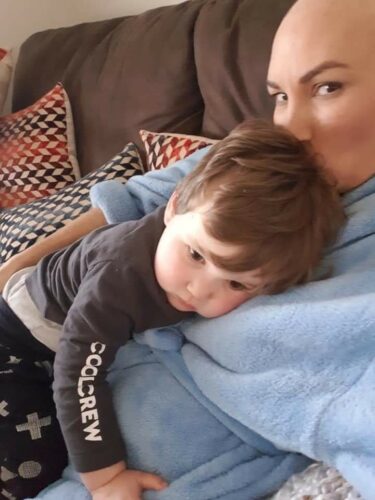 My friends created a roster of support, they delivered cooked meals and took turns sitting with me for hours during treatment (the benefit of pre-covid times).
I was able to maintain a positive attitude during this time and I laughed much more than I cried.

I committed to the fight and eventually won, getting the all clear in August 2021.
I turned 40 during my treatment and needed postpone my party. A few close friends managed to bring the celebration to me, with a 3 course lunch and an in-home relaxation massage.
My second attempt at a 40th birthday party was unsuccessful due to the COVID-19 lockdowns. I was determined, so on 4 June 2022, I celebrated my 40th (nearly 3 years later) and my husband's 40th, along with our family and friends. I am proud to announce that we raised $422 for Lymphoma Australia through donations on the night!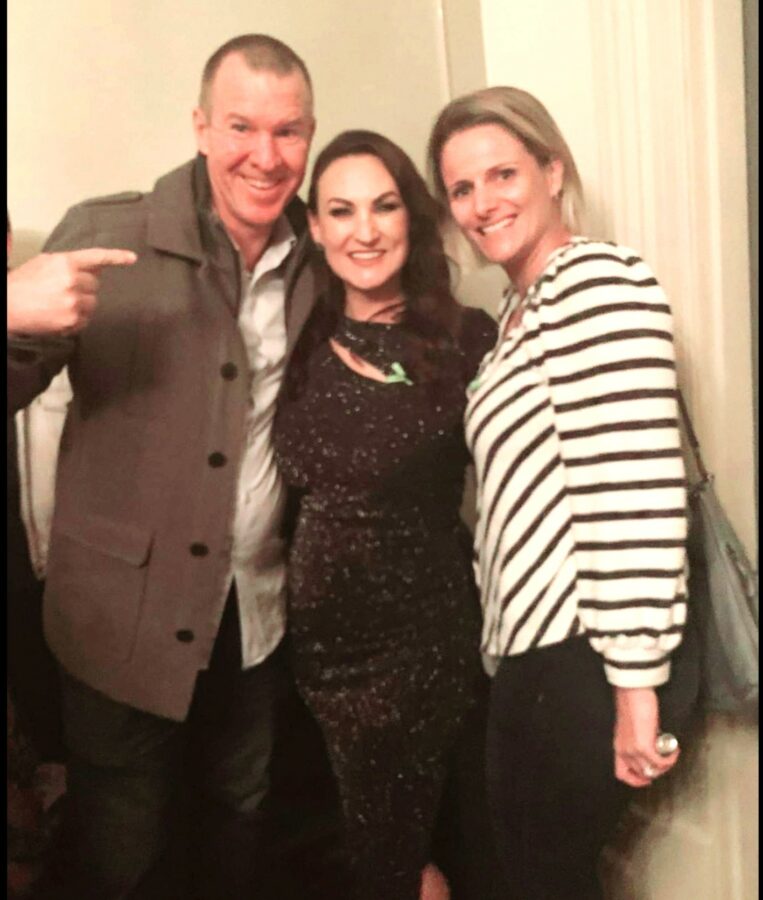 My family and friends have supported me and given generous donations to blood cancer charities over the years. During the Lymphoma Australia's Go Lime campaign in September 2021, I committed to a push-up and ice bucket challenge and we raised $3,087 for Lymphoma Australia.
Lymphoma Australia is an organisation close to my heart, having received support and advice from the 'Lymphoma Care Nurses' program. I am grateful for the continued efforts in raising awareness and funding for blood cancer patient support services.
Unfortunately, my fight isn't over.
Shantelle is likely to undertake a second round of treatment this year.
I am confident I will beat this cancer again and while my fight continues, I am proud to join forces Lymphoma Australia to raise much needed funds and awareness of lymphoma cancer.
– Shantelle
Thank you Shantelle for sharing your story and for all the incredible awareness and fundraising you have taken part in.
You too can join us to put Lymphoma in the Limelight during September OR get your Legs Out for Lymphoma each March.
Find out more here