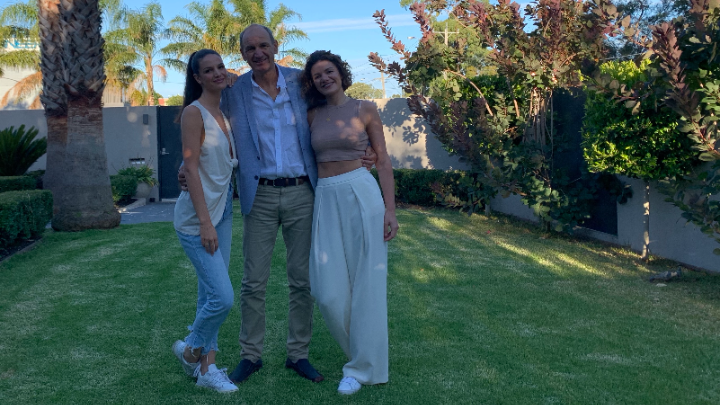 Sisters Arina and Mirna share their inspiration: dad Amir
"Our dad was diagnosed with
AITL
last April. As we all began to adapt to the new world of COVID-19, our family was hit with news that would change our world greater than the pandemic alone.
"Dad spent his first few months at the Alfred, receiving treatment and incredible support from their Haematology team during challenging times. As with most families of cancer patients, you find yourself wrestling between the weight of grief and fear of the unknown, against the need to fight hard – with and for them.
"Angioimmunoblastic T-cell lymphoma (AITL) is a rare form of non-Hodgkin lymphoma. Treatment is challenging owing to frequent relapses, few of which we've experienced. In September 2020, dad was accepted into a trial treatment run by a dedicated team at Monash Research Centre. Since then, he undergoes weekly check-ups and receives targeted therapy to continue his fight against this aggressive and stubborn disease.
"Despite all the challenges he's faced, dad's resilience remains exemplary, his dry sense of humour intact. He's also now able to enjoy again what he enjoys most – fish, socialise and attend choir practice.
"Before dad's diagnosis, we knew little of lymphoma. Today we know a lot more. Awareness, education and support are so important in human progress and organisations like Lymphoma Australia ensure families like ours, get the ongoing support we need.
"So, to give a little back for the lot they do, my sister and I are getting our Legs Out for Lymphoma in late March, to raise awareness of blood cancer and thank the hard working nurses and staff at Lymphoma Australia."
Thank you for sharing your story with us and we hope Amir is out fishing again very soon!!