20 years on – living with lymphoma
I have been living with my lymphoma for a long time.
Lymphoma Australia has been a godsend with information especially regarding COVID and vaccinations. I have tuned into all their information sessions and found the information very helpful especially seeing that the medical people don't seem to have any answers.
This is a short episode of my story – I could write a book!
I hope it will encourage others to keep going, never give up hope, and know that there are great organisations and doctors out there to help you.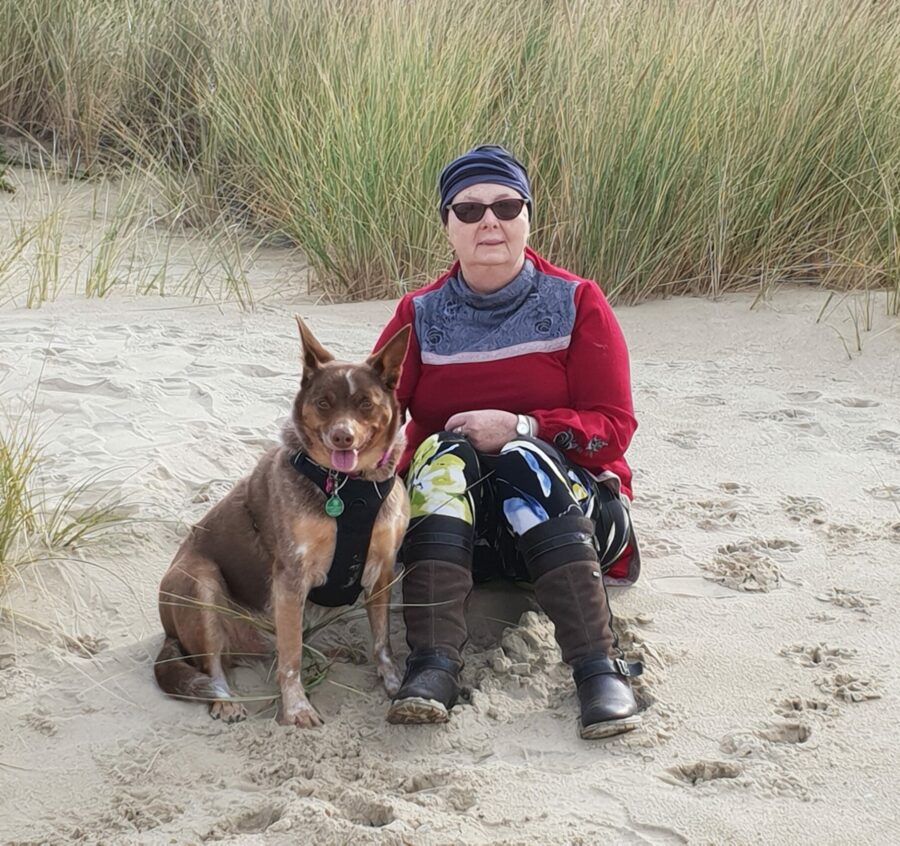 I was diagnosed in 2000 aged 40 years young, with Follicular Lymphoma – a subtype of Non-Hodgkin Lymphoma (NHL).
I was treated in Hobart, Tasmania, and had numerous regimes of chemo including CHOP and early trials of Mabthera; then a stem cell transplant in 2002.
I relapsed only 12 months later.
From here, I went onto a combination of mabthera, vincristine and dexamethazone. This was enough for me to gain remission until 2018. They had a hard time getting stem cells harvested for my insurance policy down the track. When I relapsed this time, I was to go onto another stem cell transplant, but my stored cells were no good. Instead, I had two rounds of RICE and then two rounds of bendamustine and rituximab (B and R). And no stem cell transplant. I finished 3 years of maintenance in December 2021.
I am now 64. While I was in remission, I made the most of that time to travel overseas and take bush walks in Tasmania. I have had other health issues too. Diagnosed with Graves' disease and had Takotsubo cardiomyopathy episode in 2013. Now I need a shoulder replacement to be done and a sinus operation.
I'm not sure whether it's because of all the past chemos or not but perhaps I would have ended up with these other issue regardless. It's just a matter of working through them when and if they arise. 
But despite all this I think of myself very lucky and don't consider my conditions any different from anyone else that has chronic conditions.
I think having NHL has taught me not to worry about the future. You have to make the most of opportunities that come your way.
I have tried to never let my lymphoma get in the way of my life and what I want to do achieve.
During my initial diagnosis I continued to work full time unless I was too sick to go. When I had my SCT done in 2002 I did take four months off work. Mainly because I had no stem cells collected. I think I had a pretty good run with my transplant. In Hobart they were doing all of it as an outpatient. Additionally, I was their first patient that did not have a blood transfusion (because of religious beliefs).
I was given EPO injections beforehand and built up my iron levels with extra iron tablets and iron rich food. I went to day +5 before I succumbed to a bowel infection. I only received antibiotics and one bag of my own platelets while in hospital. The stay was short at 5 days. 
It was disappointing when I relapsed only 12 months after. My only symptoms were that I felt more tired than normal. Bloods were fine. My oncologist suggested that I go to Melbourne for a pet scan which came back positive. So once again more treatment. But that was enough to put me in remission for around 13 years. 
I have been able to travel to Scotland three times and Vietnam once. I have also done more travel in Australia, like a road trip from Albury up to Tamworth and back down to Canberra and then onto Albury. And lots of travel to and from Tasmania.
We moved back to the mainland in March 2020. It has been a challenge to engage in a new medical team.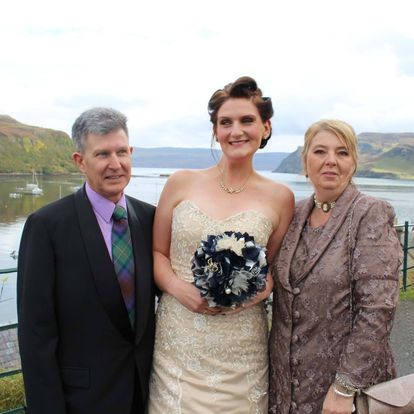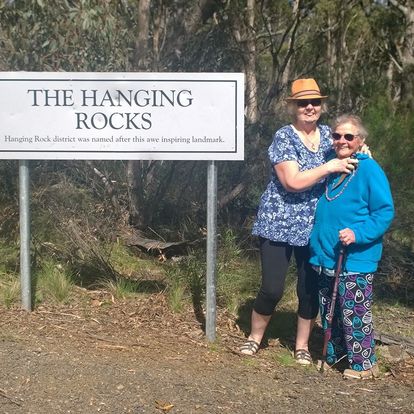 I personally think that huge stress can play a part in your health.  Leading up to this last relapse life was pretty hectic. In the same year that I was diagnosed with Graves Disease and the Takotsubo my husband had to have emergency brain surgery and I cared for my unwell mum until her passing.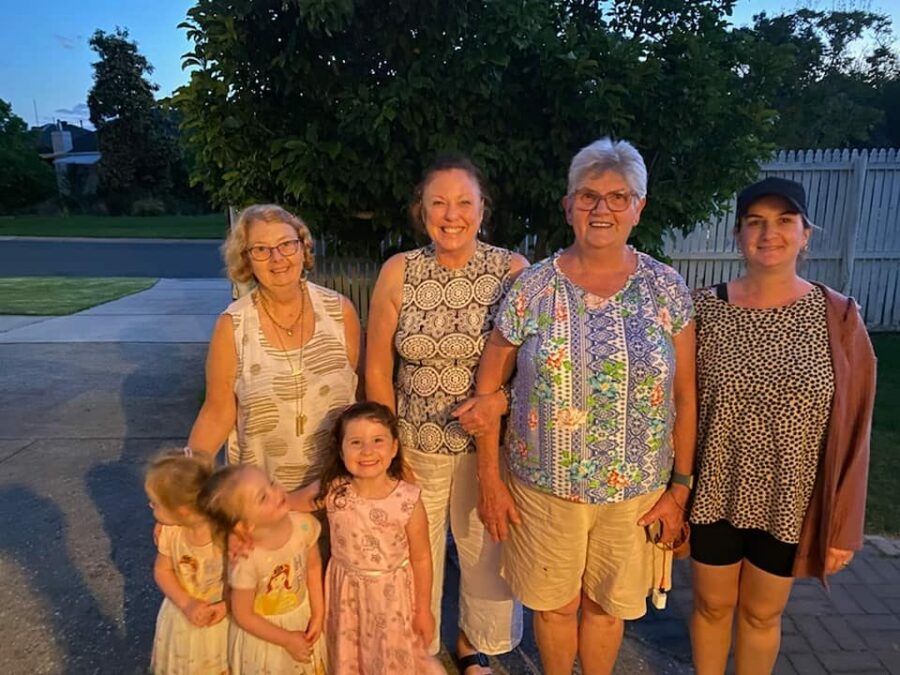 Me and my family.
My hair has grown back to somewhere it was before chemo. People from left to right – me, my best friend, my sister, my niece and front row is twins and their older sister
Life goes on as normal just punctuated with doctor visits, blood tests and occasional "weed killer " (chemo). 
I feel grateful to be here as I know firsthand how deadly lymphoma can be. My brother died at age 23 back in 1979 with osteo lymphoma. When it was finally diagnosed, he was given one month to live. He however managed to live six months.
I have a fridge magnet on my fridge that says "Worry is like a rocking chair, it won't get you anywhere but it gives you something to do". 
Regards, Diane
Diane is sharing her story to help give hope and inspire other patients who might be only starting, or early on in their treatment.
She wants to make sure that this September Awareness Month patients are connected and supported – and we need your help to ensure this continues.
Get involved and help put Lymphoma in the Limelight