Hi, my name is Liv and I was diagnosed with stage 2 Hodgkin Lymphoma on the 12th April, 2022, 4 months after finding a lump on my neck.
Christmas Eve 2021, I randomly found a swollen lump on my neck that came out of nowhere.
I immediately did a telehealth consult to be told it shouldn't be serious and to go to my GP when I can for further investigation. Due to the public holidays and a busy festive period, I had to wait to see a GP who then referred me to get an ultrasound and a fine needle biopsy done mid-January. With the biopsy results coming back inconclusive I was placed on antibiotics and to monitor to see if there is any growth. Frustratingly the antibiotics had no effect but I continued with life, working, studying and playing soccer every week.
At this point in time, my only other symptom being itchiness, which I had put down to allergies and the summer heat. Antihistamines would subside some of the itching, but it persisted most of the time.
Early March it had not grown but was still present and noticeable, with people making comments or pointing it out constantly, I was referred to a haematologist and wasn't able to see them till late April.
Towards the end of March, I noticed the lump had grown over my throat, not impacting my breathing but becoming even more noticeable. I went to the GP where she was able to get me to see a different haematologist the next day with a CORE biopsy and CT scan booked all within the next coming week.
Juggling university and work between all the tests being conducted to finally formally being diagnosed with Hodgkin lymphoma, almost four months after discovering the lump on my neck.
Like everyone you never truly expect it to be cancer, being 22 and living life normally with minimal symptoms, they could have been easily ignored could have eventually led to a worse prognosis/diagnosis of cancer at a later stage.
My diagnosis prompted me to consider how to proceed not only with treatment but the potential impacts later in life.
I decided to undergo fertility treatment to freeze my eggs, which was mentally, physically and emotionally draining process.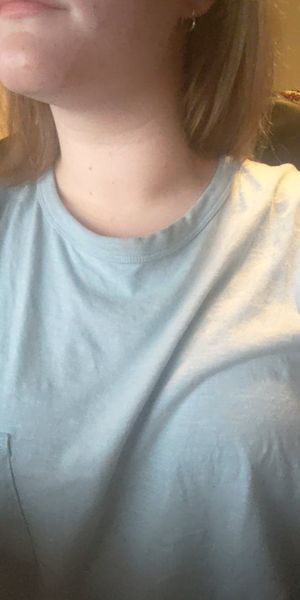 Chemotherapy started a week after my ovum retrieval on the 18th May. A very difficult day with so many unknowns going into chemotherapy, however the support from my amazing nurses and my partner and family made the unknown a lot less scary.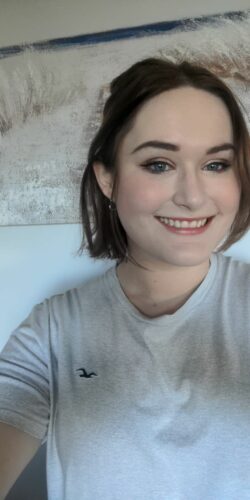 In total I will be having four rounds of chemotherapy with radiotherapy potentially needed afterwards. My first two rounds of chemotherapy were BEACOPP and the other two being ABVD, both having different effects on my body. BEACOPP I had minimal side effects with some fatigue and very mild nausea, compared to ABVD where I have neuropathy in my fingers, pain in my lower back and insomnia.
Throughout the process I have kept telling myself to stay positive and to not allow myself to dwell on the side effects of cancer that might make me ill, which has been a struggle towards the end of my chemo journey and I know for many people is a struggle.
Losing my hair was a struggle, I lost it three weeks into my first round of chemotherapy.
At that point it became real for me, my hair for like many people was a big deal and I always made sure it looked its absolute best.
I have two wigs now which has given me so much confidence going out, the fear I initially had of wearing a wig and not having hair is gone and now I can embrace this aspect of my journey.
For me, being a part of support groups, which include Lymphoma Down Under on Facebook and Pink Finss, a local cancer support program and charity in my area (Hawkesbury) that has helped me find the support from those experiencing similar issues that I am having.
These support groups have been invaluable to me. It was comforting to know that other people understood what I was experiencing, and to have a community online and in person has been a great support on this journey.
One point I want to urge people to remember is to not ignore the signs and persevere with trying to find the cause of your symptoms. It became exhausting attending all of the appointments and undergoing all of these tests. There were many times throughout my diagnosis journey where I wanted to give up not knowing if I would ever get answer. I want to emphasise how important it is to persist and to not ignore the symptoms when they appear.
It would have been very easy for me to try and ignore hoping that in time these symptoms would disappear, but I am grateful in hindsight that I had the means and support to seek help.
BE PERSISTENT and please don't ignore the signs.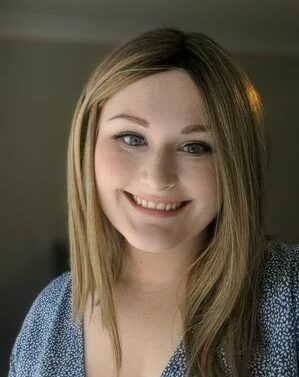 Olivia shares her lymphoma story to raise awareness during September – Lymphoma Awareness Month.
Get involved!! You can help us raise awareness for Australia's #1 cancer in young people and raise much needed funds so we can continue to provide vital support when it is needed the most.