I was diagnosed in September 2021 with Burkitts Lymphoma Stage 3.
I was admitted into the Princess Alexandra Hospital in Queensland on the 7th September and started CODOX M/ IVAC chemo the following day.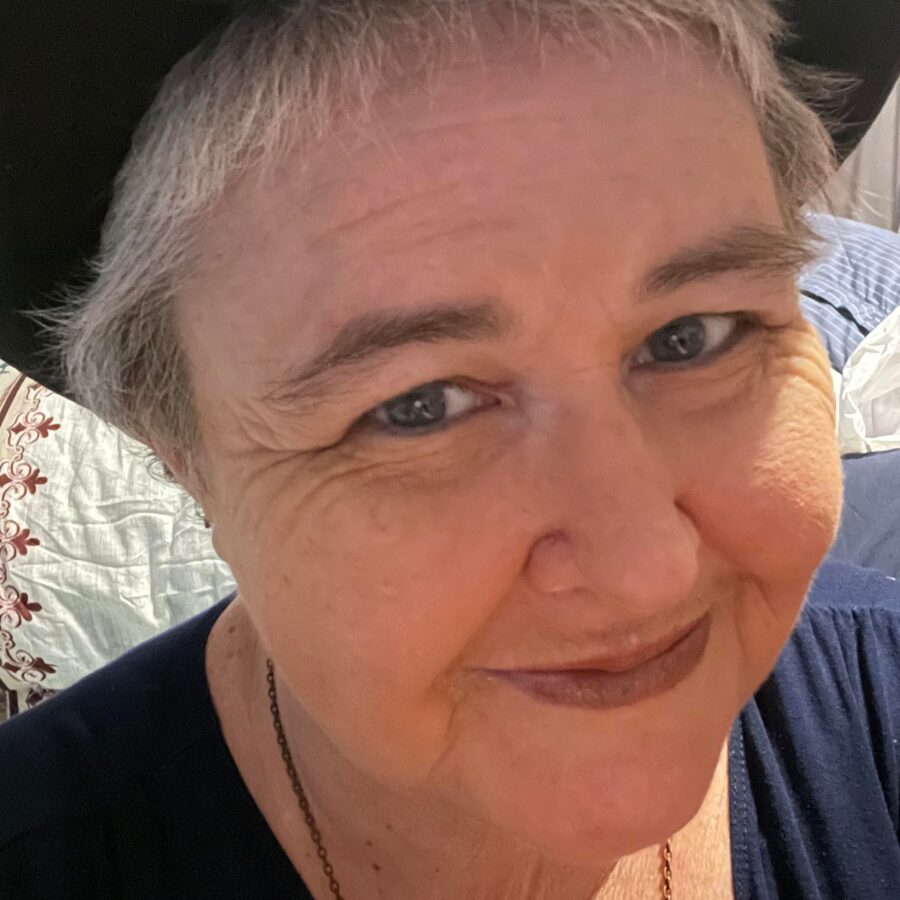 Throughout treatment the nurses and doctors there were great. I didn't really know what to expect; I hadn't had a lot to do with cancer personally.
As this was a totally random diagnosis myself, family and friends were all in shock and those closest to me struggled as well. I know that having cancer is not always a death sentence and at the time the doctors were fairly confident that I could beat this. I don't think there is any way to prepare yourself for the mental aspect of chemo. I was basically an inpatient for 3 months only allowed to come home for a few days at a time. I am also extremely independant and I struggle with asking for help.
During this period I became neutropenic and had to be isolated into a single room. I didn't have a major issue with this but it did get a little lonely when there was covid lockdowns as well. I wasn't permitted to leave the room and could only see friends and family via video chat – that I struggled with as well.
The chemo not only caused my hair to fall out (which I expected) but I ended up with mouth ulcers that went down into my throat. This made eating very difficult and I lived on jelly, yoghurt and custard for about 2 weeks. Not only that but the meals that were on offer were not appealing and sometimes inedible. As a diabetic whose sugars were already being effected by the chemo this was not a good situation. I actually ended up with food phobias and to this day I still can't eat and tomato based sauces.
Transport in and out of the hospital was a bit tricky. I live an hour from the hospital – if the traffic is good- and I don't drive. I was lucky to have friends that could help me out and I got some assistance from the hospital and the Leukemia Foundation.
I was released from the PA hospital on Dec 10th and had a few weeks break before having a PetScan in Feb. This showed that 2 of the tumours had gone but the third one was still there and starting to regrow. They didn't think that anymore chemo was an option. Radiation and surgery was also not an option and my life span would be 12-18 months. This was not good news.
CAR T-cell treatment
The Haemotologist referred me to the Royal Brisbane (RBWH) where I was a candidate for Car-T treatment and I am on a clinical trial. At no time did I ever think it was an option not to have these treatments. The Car-T was a lot easier to handle physically and mentally than the chemo. What is frustrating though is the not knowing – basically I am on a watch and wait with pet scans every 3 months. They are nerve wracking. In both hospitals I was offered counseling which I did. I also talk on a Facebook page and to the Leukaemia Foundation. I am also lucky that my GP is a cancer survivor and understands what I am going through. I openly discuss my treatments and journey with people. I do find however not everyone understands and whilst you have a lot of support its something only you can go through…no one else can do it for you. That can make you feel isolated and alone. I also think it can cause depression and I have also addressed that issue.
I was working for Woolworths when I became sick. I am on unpaid medical leave for the last 18 months but my pay lady informed me that I had income protection insurance which helped. My sister in law set up a go fund me page which also helped and Centrelink has also kicked in a bit. But it's still all very stressful. You wonder with every ache or pain …is it the tumours growing. Every time I go to the hospital….are they going to keep me in…..it's the unknown.
What advice would you give someone who has recently received a lymphoma/CLL diagnosis?
I would say be prepared as much as possible. Have a hospital bag packed and ready to go at all times. Listen to your medical team – they will help.
Ask a lot of questions and don't Dr Google. I also carry my list of medications with me most of the time.
Know your limits and ask for help (I still struggle with this) It's ok not to get everything done….the laundry can be folded tomorrow. Make sure you let those closest to you know that you are not coping…..
Do not get covid!
How has Lymphoma Australia helped you?
The Lymphoma Down Under Facebook page is excellent to talk with others.
I have participated in a webinar about CAR T that had wonderful information in it. The hospital gave me lots of information about how the Car-t worked. Prior – when I was having the chemo I was also inundated with pamphlets about Lymphoma but not specially Burkitts…I have struggled to find other patients that have gone through this as well.