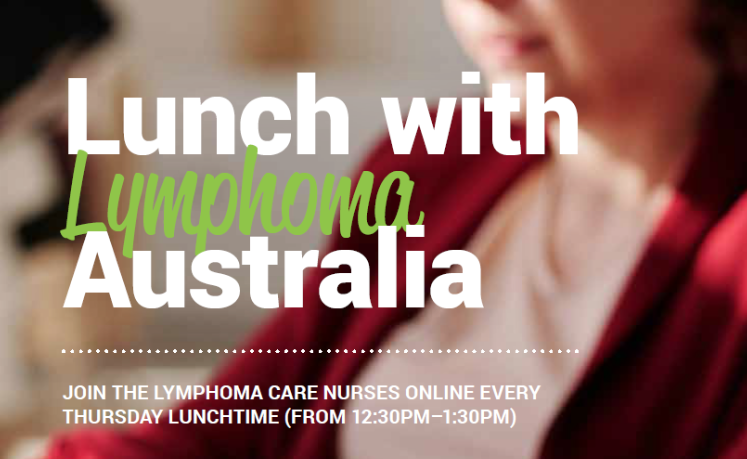 As part of our free community education, Lymphoma Australia is excited to announce a series of NEW webinars.
Join the Lymphoma Care Nurses online at regular times throughout the year for a lunchtime webinar (12.30-1.30pm AEST).
You will be introduced to one of our nurses (or a lymphoma specialist) each week, who will then lead a conversation on a different topic. Have your questions answered, hear from an expert and feel connected.
More sessions coming soon. Register your interest here:
Previous Sessions and Recordings
Rebecca Beck, Lymphoma Care Nurse - NSW
Presented by Dr Camille Short, Senior Research Fellow, Psychologist, behavioural scientist & researcher, Melbourne University